We are all Real Estate Investors
Real Estate Investing in the palm of your hand for as little as $100.
Simple, Effortless, Democratized.









Start your real estate journey in minutes



Step 3
View & Buy Properties


Step 4
Collect Dividends &
View Appreciation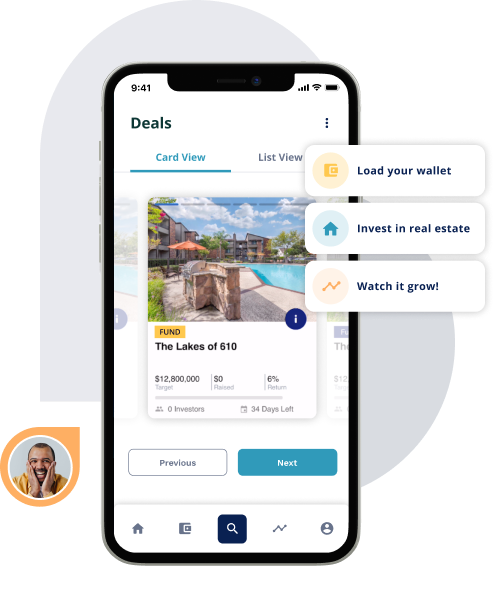 "The REITIUM Platform will allow everyone to stop spending money on the wrong things and start investing in the right things…Real Estate."
– Cynthia Aasen | IRR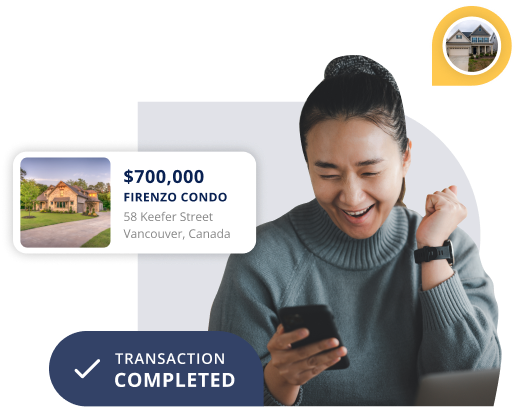 List Your Deal
Have a property you'd like to sell? Our investment committee will run your deal through the vetting process for investment readiness. Once approved, your asset will be listed onto our marketplace for fractional ownership. Not from North America? Contact us instead.
Frequently Asked Questions
How much does it cost to be an investor?
As an investor, REITIUM is free to use. No management fees, no monthly fees, no transactions fees, nada.
This ensures we stand behind our goal to make real estate accessible to all.
When can I invest?
We have partnered with an Exempt Market Dealer and are set to launch Q1 2022. To start, REITIUM will be offering Canadian properties to Canadian investors. Our first expansion plan is to the U.S. in 2022. If REITIUM is not yet available in your area, we encourage you to get on our waitlist.

How does the REITIUM platform work?
In 5 easy steps you can begin investing in real estate.
From uploading your ID, to loading your wallet, to looking at and investing in the deal of your choice and finally you can watch your empire grow.
Looking to sell? We are creating a secondary market for those who would like to exit deals before the maturation date.
Why was REITIUM created?
We believe everyone should have the opportunity to get into the property market, regardless of background, location, or financial position. Inclusion and diversity are at the top of our list; our mission is deeply rooted in financial inclusion. Through democratizing real estate, those priced out of the real estate market will finally have the opportunity to begin their real estate journey.
Can I choose my own investments?
Yes.
Whether it is a house, commercial property, fund etc., you as the investor can pick and choose what you'd like to invest in, whatever your investment thesis. Maybe you look at ROI, maybe it's cap rates or maybe you just want to own property in your city – the choice is yours. 
Our Story
REITIUM was created in the fall of 2017. Winning a hackathon combined with personal interest and ah-has, we had a global vision in mind from day one. The mission: break down the barriers to allow anyone the opportunity to invest in real estate. After three years of building, testing, and R&D, the REITIUM marketplace dream has come to fruition. We built REITIUM with you in mind and we're so glad you're here. — Thomas Park, CEO